Corporation Centre for Young People
Location: Colombia
The Corporation Center for Young People (CCYP) is a youth movement working for children's rights in the coffee region of Colombia, an area that has undergone extreme violence and generated many Internal Displaced People (IDPs).
CCYP aims to accomplish the following goals:
Teach children of their human rights and their participation as active agents in the construction of peace and citizenship.Facilitate the accessibility of education for all children and improve their learning skills.
The Corporation Center For Young People is comprised of various projects throughout the region.
Our CCYP Projects include the following:
EDUCATION FOR CHILDREN THAT HAVE BEEN EXPLOITED BY LABOR
This program takes place in the municipalities of Neira Caldas and Virginia Risarald working with children who have great motivation to get ahead but have spent a lifetime working. In many low-income families children must work to assist with family finances which prevents them from receiving schooling. Nukanti foundation in conjunction with The Center for Youth Achievement Corporation is providing education to 35 children from the most critical family situations and supporting them in the following ways:
Psychological support for children to see the advantages and usefulness of going to school and studyingRegistration, school fees, and school suppliesMentoring to promote leadership and self esteem.Leisure recreational activities outside of their working hours
COMMUNITY DINING FOR CHILDREN FROM LOW INCOME FAMILIES
This program is benefiting approximately 150 children in 10 dining rooms located in 5 municipalities in the coffee region of Colombia. In these regions there is less government collaboration and many families who have children with malnutrition. Many children live too far from the education centers and cannot go home during lunch break. For this reason Nukanti foundation for children and youth center corporation has established soup kitchens for the children.
ATTENTION TO CHILDREN OF FAMILIES DISPLACED BY CONFLICT
This program is carried out in 7 municipalities benefiting approximately 300 children in the coffee region where families are moving to towns in search of a better future because of natural disasters or armed conflict
Where there are school children with malnutrition, psychological problems, and lack of housing, youth center corporation wants to give these children the opportunity to attend school.
This program includes visits by a nutritionist and delivery of food to families while doing a medical monitoring and weight.
SUPPORT PROGRAMS WITH CHILDREN FROM INDIGENOUS COUNCILS WHOSE CUSTOMS ARE DISSAPEARING
Nukanti Foundation supports each of the cultural processes that develop these indigenous councils in areas such as art and culture where there is a lack of support to preserve their heritage
Within our NGO we are offering support to these children in the following ways:
Support for indigenous danceDelivery of material for manual work for children and young people belonging to the indigenous council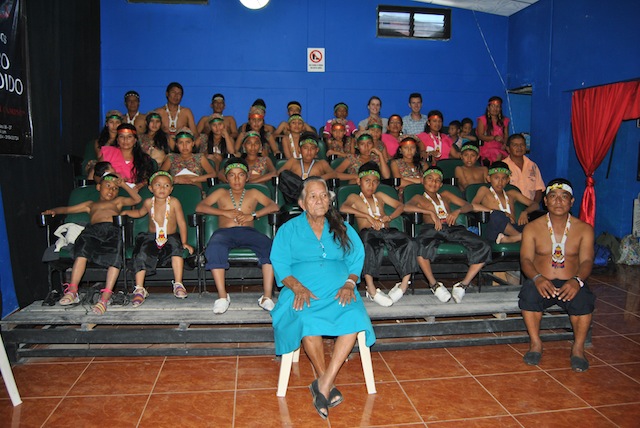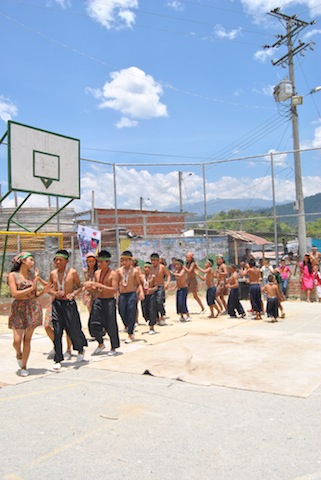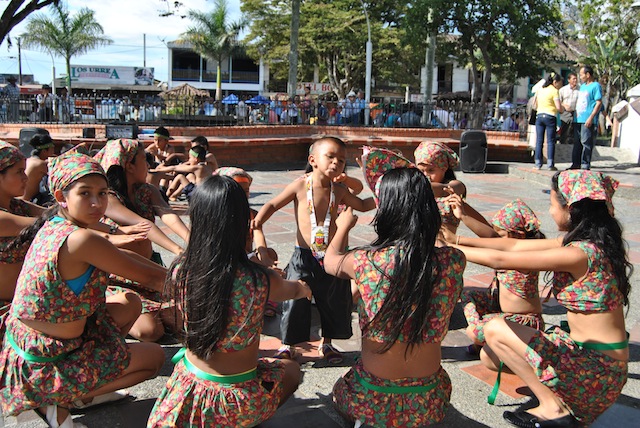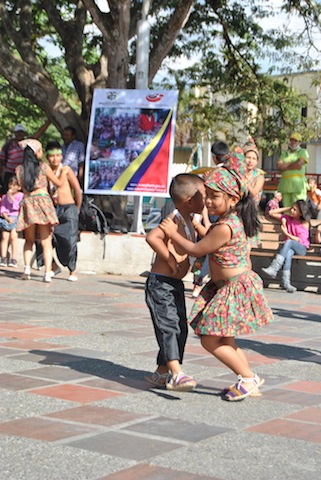 SCHOOL SPORT SOCCER TRAINING FOR CHILDREN FROM AREAS WITH LOW TOLERANCE
Project Summary: This project was created to educate, share, and socialize with children who have been violated in their human rights throughout the Colombian coffee region or children that belong to families displaced by armed conflict in the country.
To be a part of the soccer school children must be at least 7 years old and the maximum age is 15 years old. We are focusing on the importance of educating children in habits that are developed during sports activities and to help establish sports in the community.
Children benefited: 300
Among the activities that take place are:
Psychomotor education - physical training baseGuidance capabilityCapacity combinationDifferentiation capacityAbility to balance.ResponsivenessAbility to adapt to different situations
SOCIAL FOCUS ON YOUTH AND TEENS
This program seeks to foster a social learning space for young people. to enable teenagers the consolidation of their communities through articulated processes approached from a perspective of coexistence and recognition of human rights.
There are more than 200 young people participating in the social focus project. Some of their volunteer projects include dance, drawing, painting, sports, and recreation.